"We didn't put her in great positions early," Sheffield said of Jardine. "But when the ball is there and she gets up there she can do a lot of good things.
"One of the things about our left sides is that all of them are so different from each other. Their strengths are different and their weaknesses are a little different. It's got to be difficult to prepare for them. I love that we have so many options on the left side that we can go to. That's not a weakness, that's a strength of ours."
The Badgers hit .297 for the match, their lowest figure of the season. But their defense held Marquette to .079, by far its lowest mark of the season. Taylor Wolf led the Golden Eagles with seven kills.
"When you apply pressure on people serving-wise it makes your defense a little bit easier," Sheffield said. "They hit for a lower percentage and I think that all started with that first serve."
Photos: Wisconsin volleyball defeats Kentucky in four sets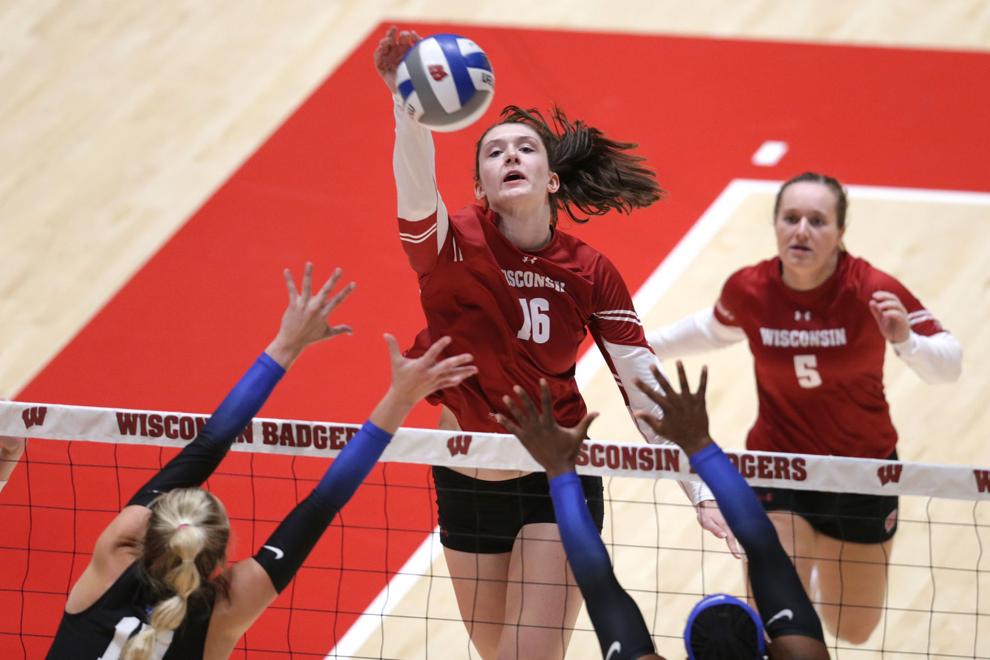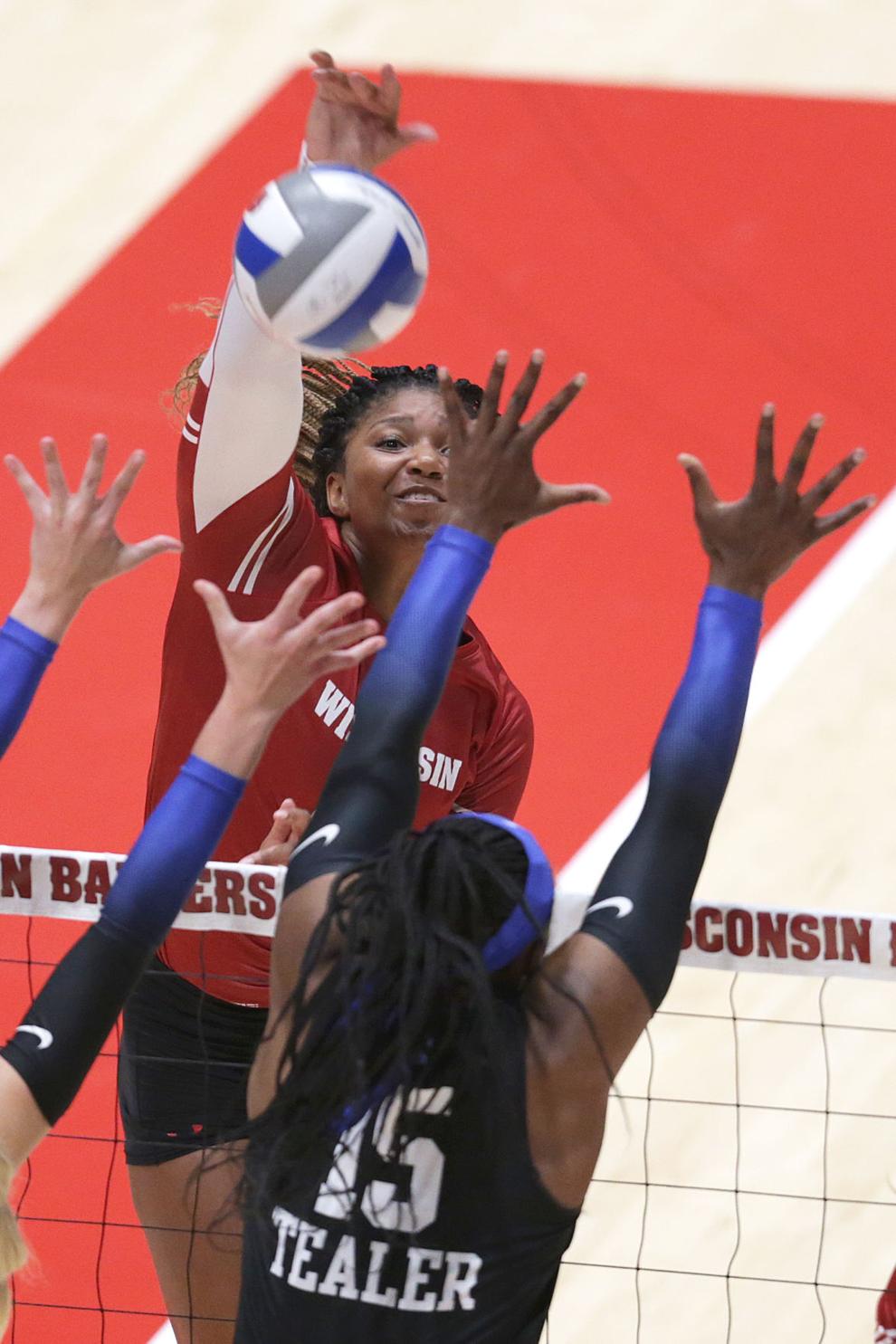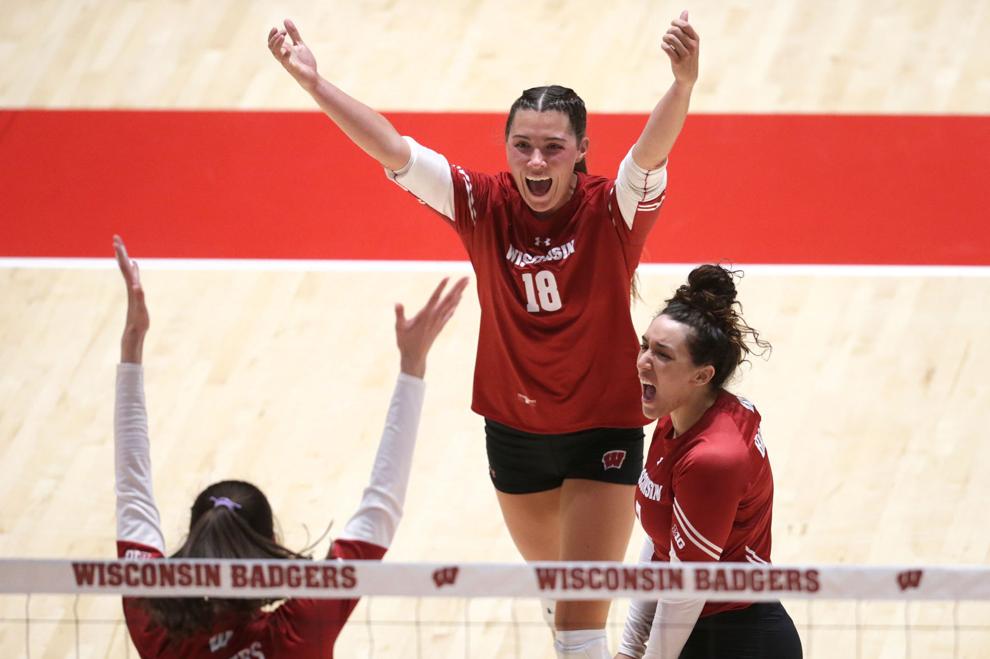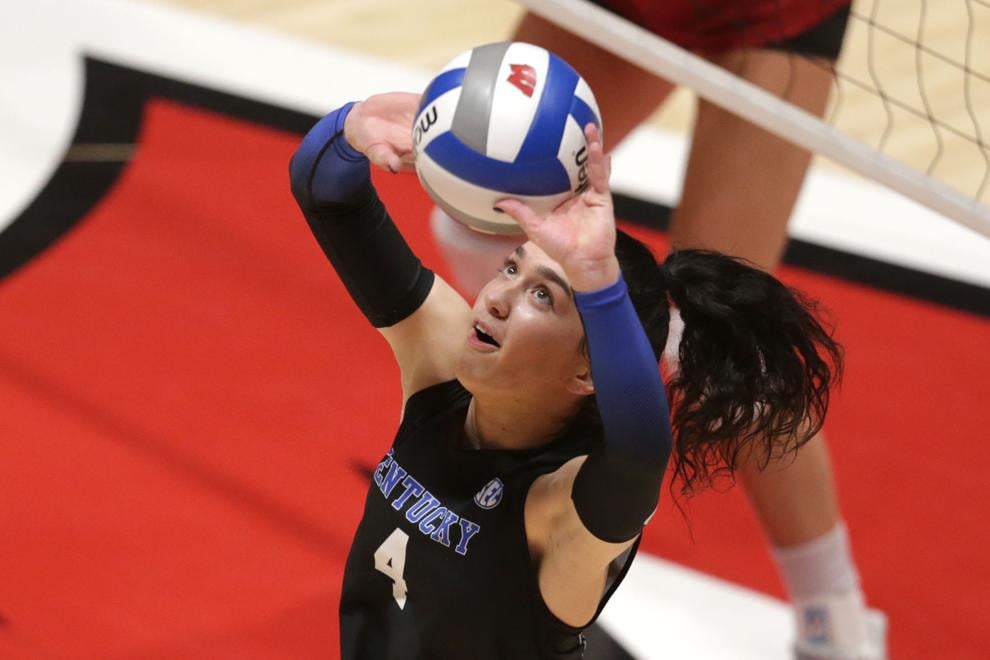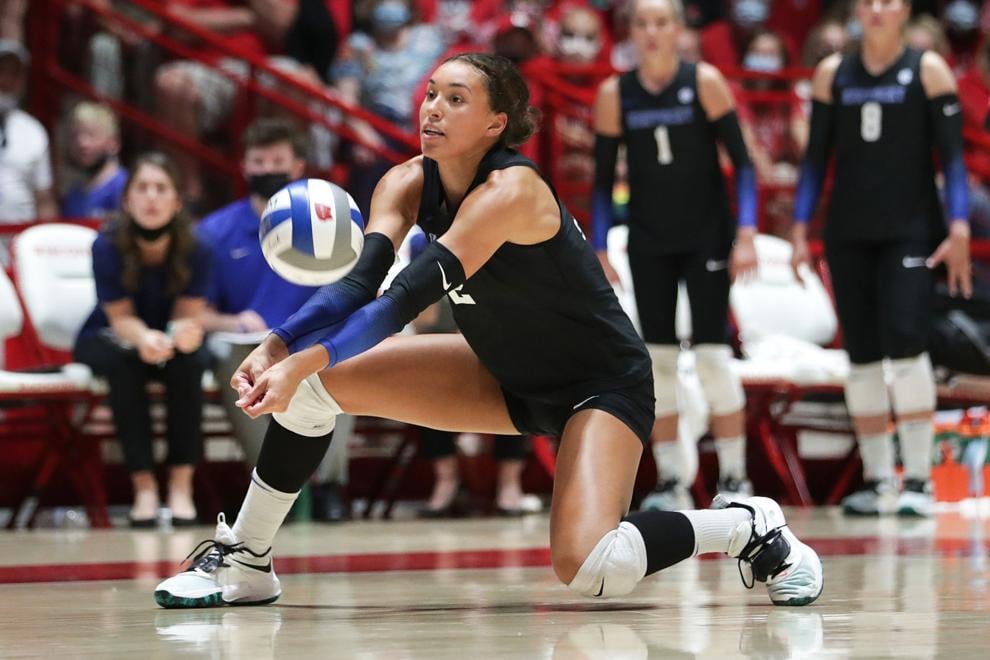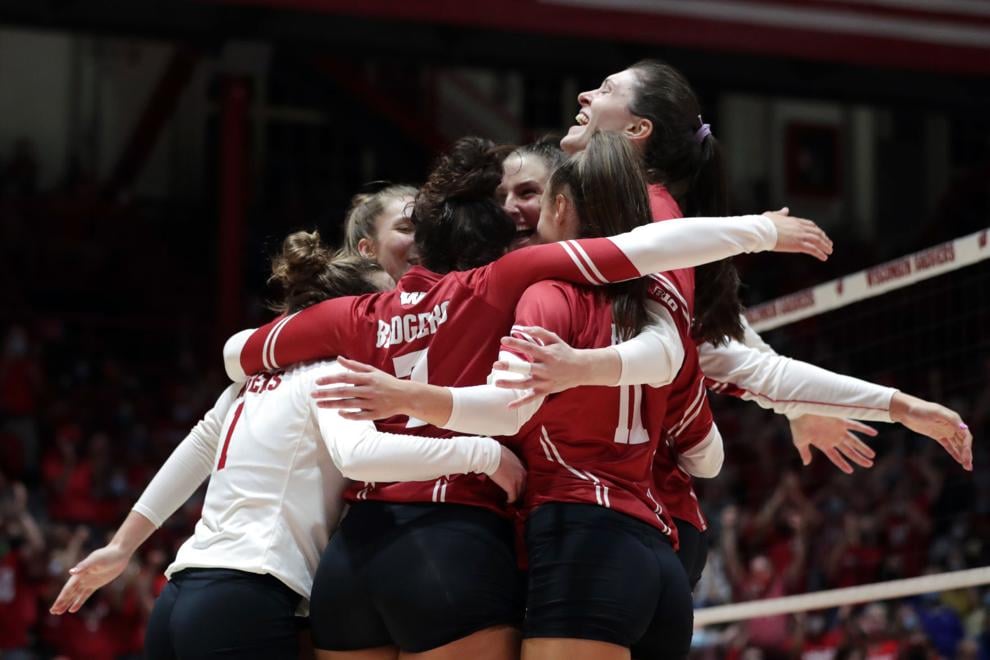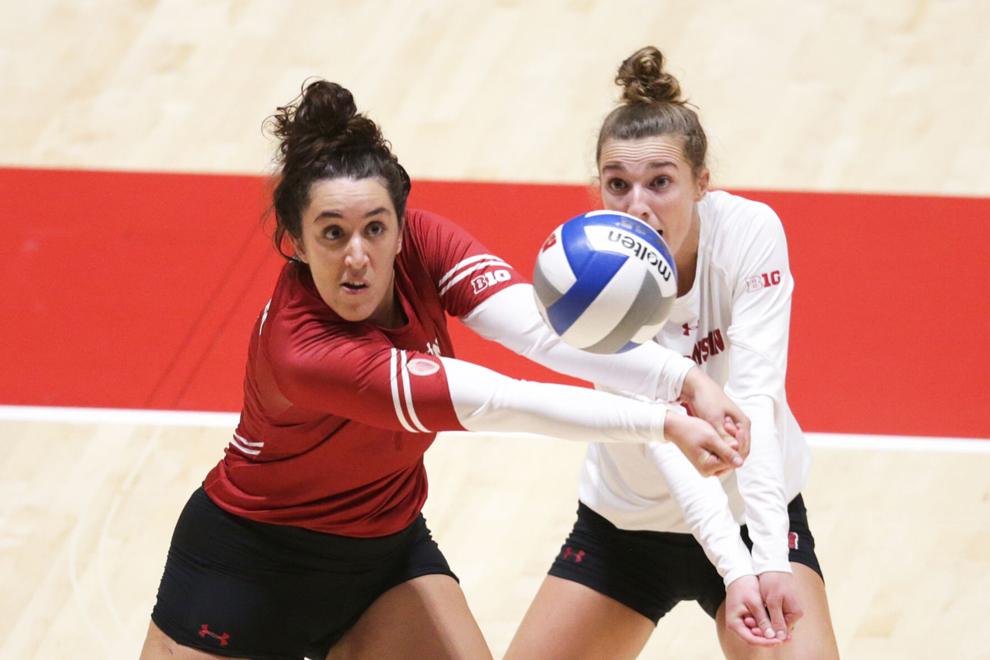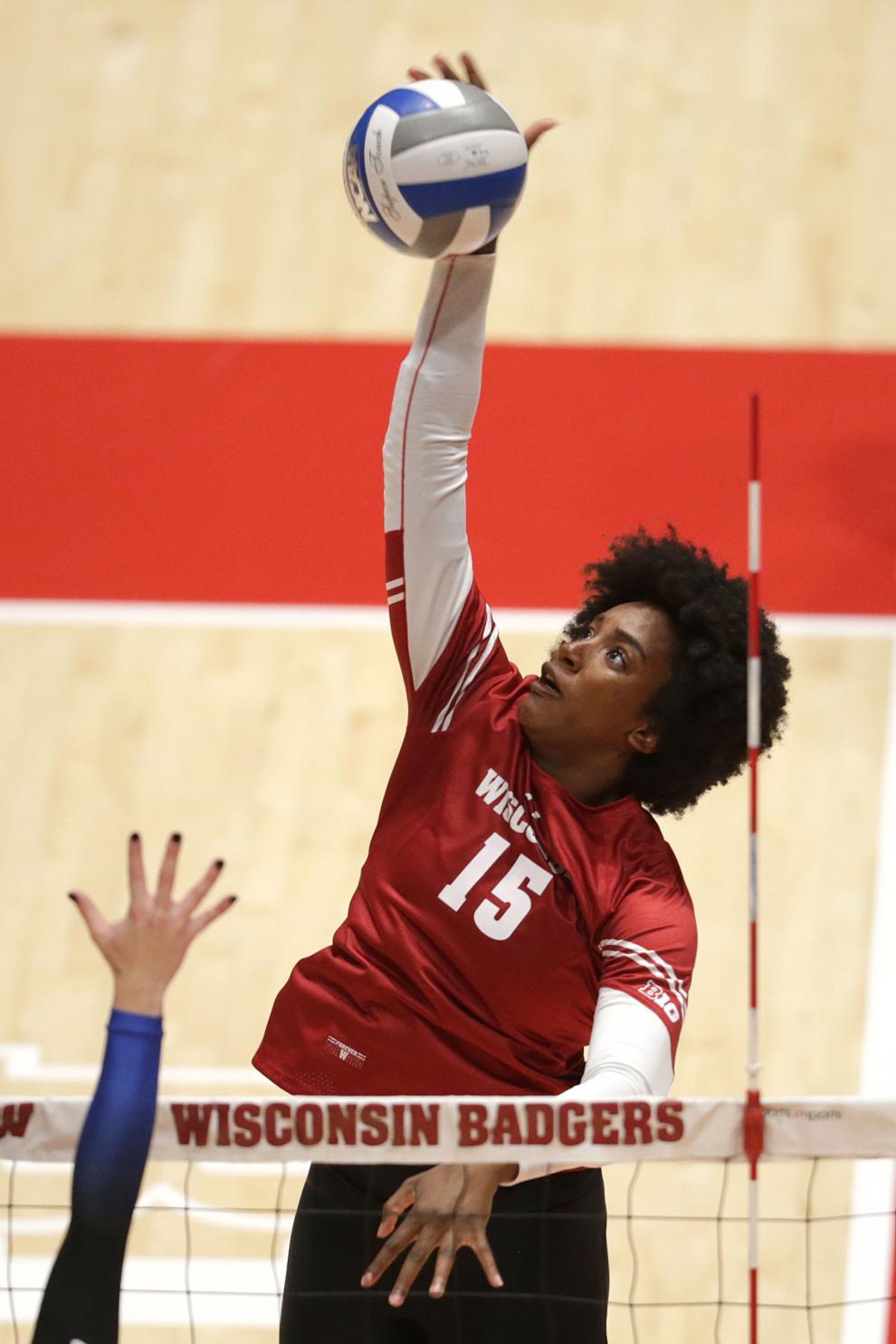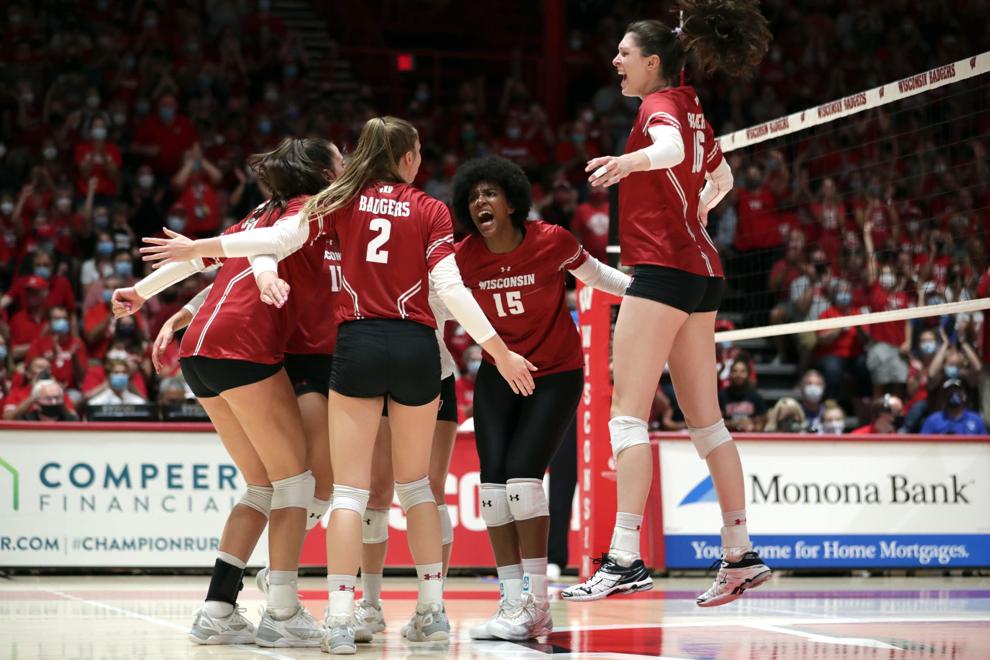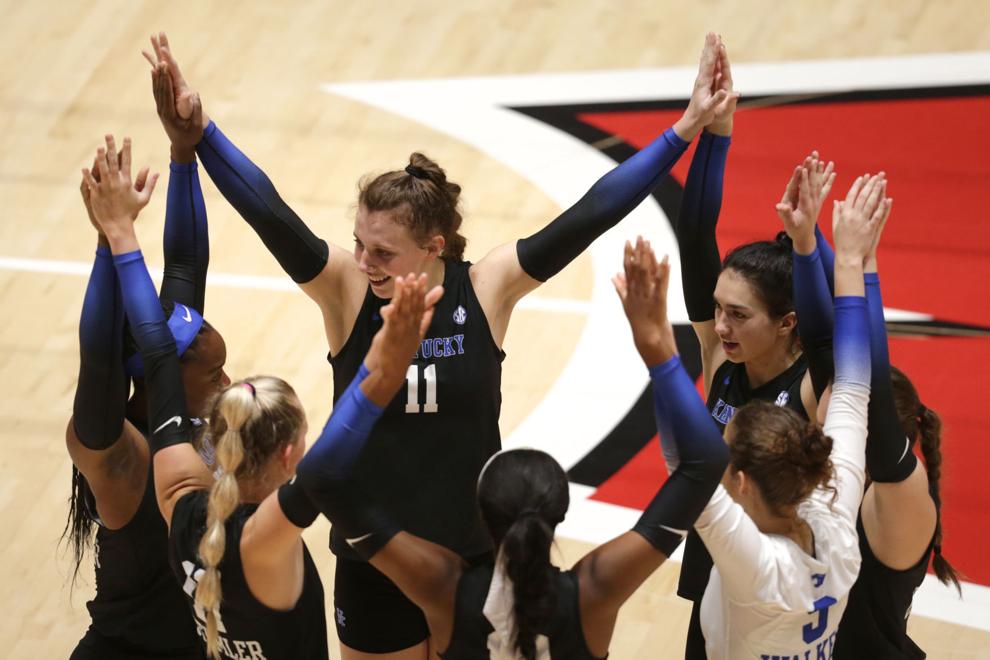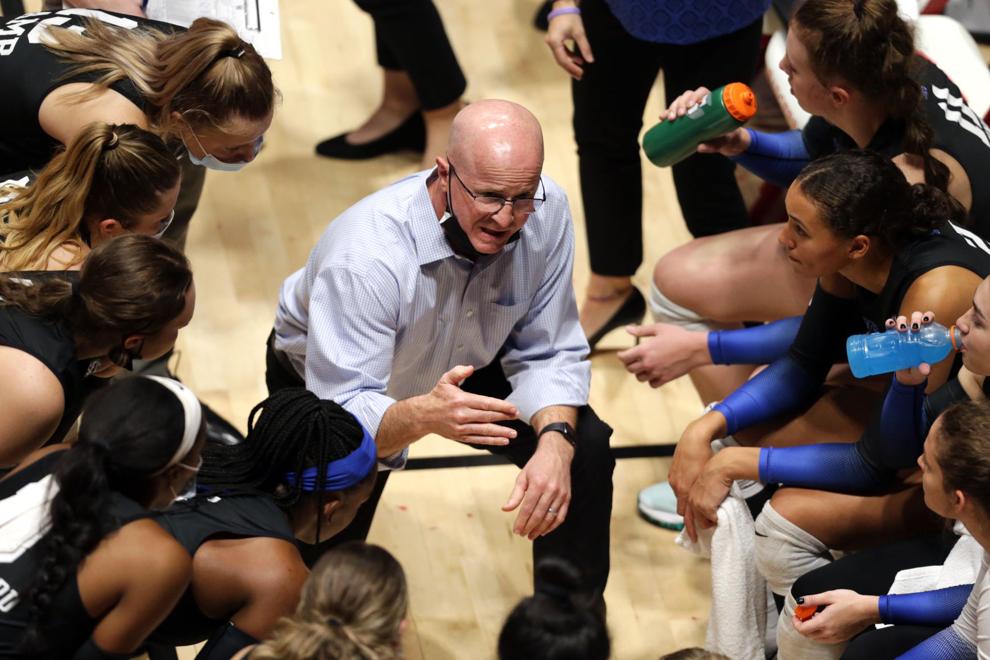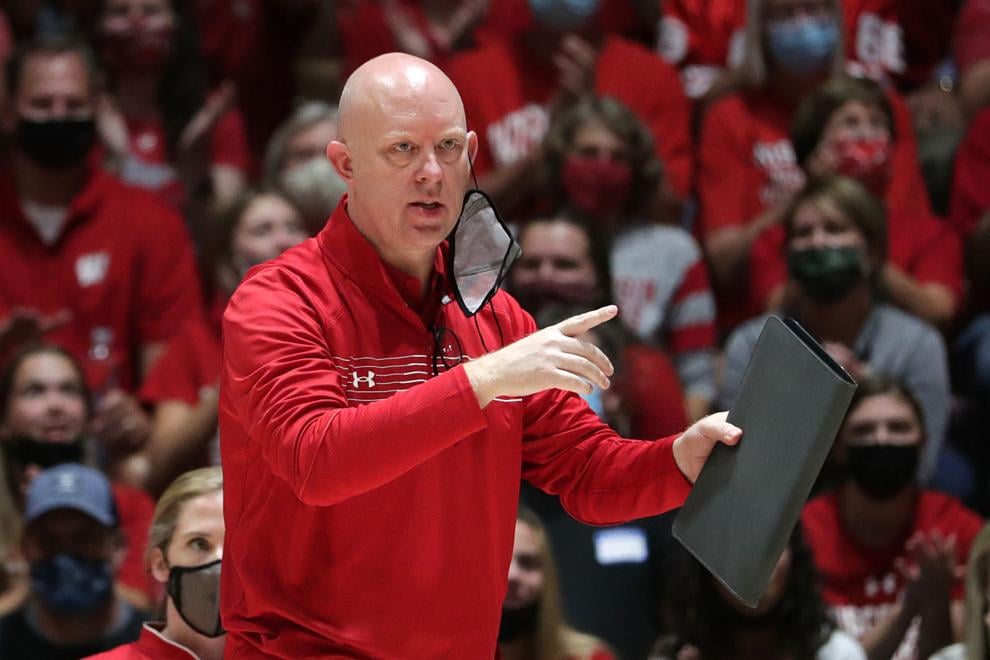 WISCONSIN (kills-digs-blocks) — Barnes 0-10-0, Hilley 4-9-2, Boyer 0-2-0, Civita 0-7-0, Robinson 7-2-3, Ashburn 0-5-0, Demps 14-4-1, Rettke 8-1-3, Jardine 3-0-0, Hart 3-2-6, Loberg 4-0-1. Totals 43-42-8.
MARQUETTE (kills-digs-blocks) — Mosher 0-6-0, Vanden Berg 3-1-0, Reitsma 5-1-2, Werch 5-6-0, Wolf 7-6-2, Garrison 0-0-3, Murray 2-0-3, Nuessmeier 0-0-0, Skrabak 0-4-0, Koontz 0-0-1, Rennie 4-1-3, Schoessow 0-3-0, Naber 0-0-0. Totals 26-28-6.